Santa Rosa California Process Server
Committed to Providing Process Service Solutions
Fast, Proficient, & Transparent
Professionally Serving Your Documents in Santa Rosa
We at SeekPoint Legal pride ourselves on being able to offer every client who puts their faith in our team with the highest possible standard of process server services in Santa Rosa. For us, compromising on quality is never an option—and neither should it be for you! We take pride in our ability to offer an exceptionally high standard of service for every client, a claim which we can make thanks to our experience and professionalism in the process server industry. We know you will find SeekPoint Legal able to accomplish your process service with efficient, dependable service you can rely on.
Through our nationwide process server network, SeekPoint Legal can even have your documents served nationwide! Our process servers offer cost-effective solutions to handle your service of process, including discounts to firms that commit to large quantities of production.
SeekPoint Legal log all documents obtained by our agency into our database for tracking and your documents are sent out for service promptly. Your proof of service is promptly completed and returned to you or the court (if so instructed) as soon as the service has been completed.
Please refer to our FAQ page as many of your questions are already answered!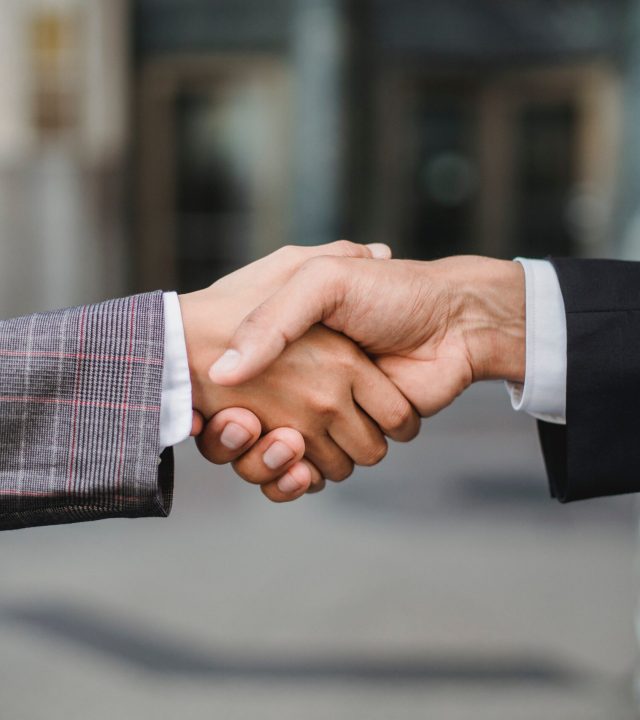 Hire a Santa Rosa Process Server
Service of Process Solutions
Professional And Experienced Process Servers
Why Choose SeekPoint Legal

Excellent Track Record
Our staff have years of experience in the process server industry, providing Nationwide solutions to our clients.

Transparent Fees
SeekPoint Legal will always be upfront with clients about the cost of services. Our clients will never incure any hidden fees related to our services.

Unparalleled Customer Service
Our process servers take pride in the ability to maintain the confidence of our clients. Customer Service is our top priority.
Your Santa Rosa Process Server!
Submit an Order through our secure network
We Look At Process Serving Differently!
Our law firm needed in CO needed a process server in MT. Devin was extremely quick - same days service which is hard to find. Great price as well. HIGHLY recommend!
They did a wonderful job of getting 2 foreign subpoenas served for our agency in a rush situation. I highly recommend them!
Choosing a process server In Santa Rosa, CA might seem like a difficult process, especially for someone who has not had to do so previously. However, choosing a process server in Santa Rosa or anywhere else in Sonoma County doesn't need to be difficult; indeed, the process can actually be incredibly simple once you know what to look for in a team!
If you are looking for a process server in and around Santa Rosa to help you, then you should always consider the affordability of their services. A lot of teams will charge extortionate fees for process server services—particularly in regards to legal documentation. At Seekpoint Legal, we pride ourselves on working differently; our services are priced fairly and reasonably, because our clients' satisfaction is our primary goal and motivation. When considering the affordability of a service, you should always think about more than just "how much do process serving services cost". Always consider the expected return on investment as well—how much do you get for your money? What services are covered by the quote that you have received, and are you getting a lot for your money or not?
This can often be hard to judge, so if you are not certain, ask your chosen Santa Rosa process server to explain what that quote covers. This may help you to decide if the services are affordable or not.
Experience In The Process Serving Industry
Experience is an essential part of choosing a team to help you with your document serving needs. An inexperienced process server will likely charge a far lower price, but be careful not to confuse "cheaper" with being "more affordable"—an inexperienced process server may make mistakes, or may not be able to offer you with all of the services that you require for your documents.
At Seekpoint Legal, our team are fully registered and are highly experienced in the process service industry. As one of the most professional and passionate Santa Rosa process service teams, we are proud to be able to offer some of the highest standards of service in the local area!
Customer service availability cannot be stressed highly enough. A reliable and reputable document server company should always be easy to get in contact with, in the event that you need to make a query about your document serving project.
Do your research; check how many contact options the company has, and when their working hours are. If they are available, also have a look for reviews—both online and in person—that will help you get an idea of the companies standard of customer service.
Don't let your concerns and queries go ignored! Here at Seekpoint Legal, we pride ourselves on being as easily contactable as possible—just one of the many ways in which we work to make life easier for our clients.
The importance of a firm's reputation cannot be stressed highly enough. Before hiring a company, make sure to do your research. Ask the team in person or by phone about their skills and experience in the industry, as well as any other concerns you might have.
Making the Right Choice for your Process Server Needs
Choosing a process server in and around Santa Rosa and Sonoma County really doesn't need to be difficult. Luckily, we at Seekpoint Legal are here to help you out with everything that you might need in terms of process serving. Our team are among the most skilled and experienced in the  areas, which is what makes us the right Redding and Shasta County company to help you. 
Don't make the mistake of hiring a process server who won't be able to offer you with the very highest standard of service. Our team are all fully registered and experienced in the process serving industry. Our professionalism and passion is unrivaled in the local area, which is why we are confident that you won't find anyone better to help you than us.
We go above and beyond expectations for every one of our clients, because to us, your satisfaction is our number one mission. We won't ever settle for a second best standard of service, and neither should you.
Our team is ready and waiting to help you with any queries and questions that you might have. Don't hesitate to contact us today to learn more about how we can help you—with no pressure to choose us. We want you to be 100% confident in your choice, and won't ever push you to choose us if you don't feel comfortable in doing so. We're here to help in any way that we can—not to pressure you into making a decision.
We at Seekpoint Legal put as much care and attention to detail into every client's needs as we would expect for our own documents. Period. And it is this determination that makes us the best Santa Rosa process server to help you.