Providing Redding Process Server Solutions
Fast, Proficient, & Transparent
Professionally Serving Your Documents in Redding
Seekpoint Legal conducts process service in Redding, Anderson, Redbluff, and throughout Shasta and Tehema counties. We at SeekPoint Legal pride ourselves on being able to offer every client who puts their faith in our team with the highest possible standard of process server services. For us, compromising on quality is never an option—and neither should it be for you! We take pride in our ability to offer an exceptionally high standard of service for every client, a claim which we can make thanks to our experience and professionalism in the process server industry. We know you will find SeekPoint Legal able to accomplish your process service with efficient, dependable service you can rely on.
Through our nationwide process server network, SeekPoint Legal can even have your documents served nationwide! Our process servers offer cost-effective solutions to handle your service of process, including discounts to firms that commit to large quantities of production.
SeekPoint Legal log all documents obtained by our agency into our database for tracking and your documents are sent out for service promptly. Your proof of service is promptly completed and returned to you or the court (if so instructed) as soon as the service has been completed.
Please refer to our FAQ page as many of your questions are already answered!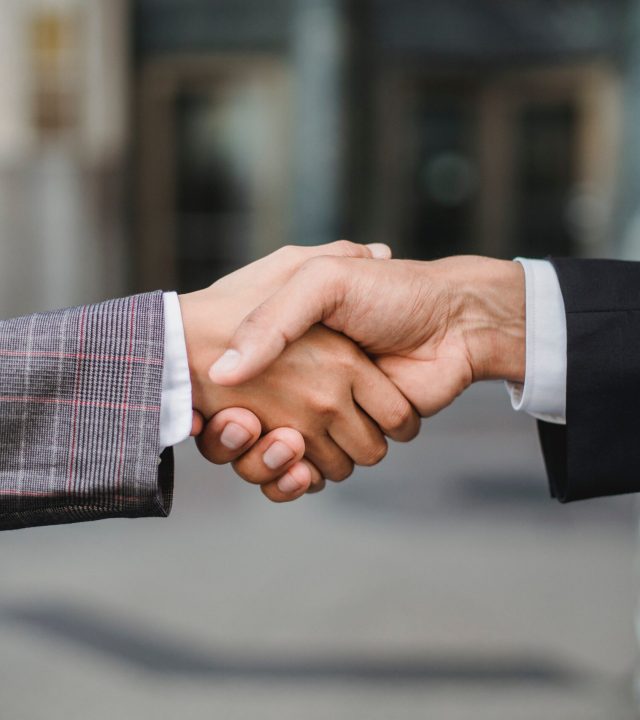 Redding Service of Process Solutions
Redding Process Server & Anderson Process Server
Professional And Experienced Process Servers
Why Choose SeekPoint Legal

Excellent Track Record
Our staff have years of experience in the process server industry, providing nationwide solutions to our clients.

Transparent Fees
SeekPoint Legal will always be upfront with clients about the cost of services. Our clients will never incure any hidden fees related to our services.

Unparalleled Customer Service
Our process servers take pride in the ability to maintain the confidence of our clients. Customer Service is our top priority.
We Look At Process Serving Differently!
Our law firm needed in CO needed a process server in MT. Devin was extremely quick - same days service which is hard to find. Great price as well. HIGHLY recommend!
They did a wonderful job of getting 2 foreign subpoenas served for our agency in a rush situation. I highly recommend them!
Choosing a process server in Redding, Anderson, Palo Cedro, Cottonwood, Shasta View, or any other location in Shasta County may appear daunting, especially if you haven't done it before. However, the process doesn't have to be difficult. Once you know what to look for in a team, it can be straightforward.
When looking for a process server to help you in and around Redding, it's essential to consider the affordability of their services. Many teams charge exorbitant fees for process server services, particularly for legal documentation. Seekpoint Legal is different, as we pride ourselves on pricing our services fairly and reasonably. Our primary goal and motivation are our clients' satisfaction.
When assessing the affordability of a service, don't just think about the cost of process serving services. Consider the expected return on investment as well. Evaluate what services the quote covers and whether you're getting a lot for your money. It may be challenging to determine this, so don't hesitate to ask your chosen process server in Redding or Shasta County to explain the quote's coverage. This information will help you decide whether the services are affordable or not.
Experience In The Process Serving Industry
Choosing an experienced team for your document serving needs is crucial. While an inexperienced process server may offer lower prices, it's important to distinguish between "cheaper" and "more affordable." They may make errors or not provide all the services you need for your documents.
At Seekpoint Legal, our team is fully registered and highly experienced in the process service industry. As one of the most professional and dedicated process service teams in Redding, we take pride in delivering top-notch service standards in the local area.
Accessibility of customer service is crucial when choosing a reliable and reputable document serving company. It is important to ensure that the company is easily reachable in case of any queries or concerns about your document serving project.
To assess the availability of customer service, do thorough research on the company's contact options and working hours. Additionally, read reviews online or ask for recommendations to gauge the company's customer service quality.
At Seekpoint Legal, we understand the importance of prompt communication with our clients. We strive to be easily reachable and responsive to all inquiries and concerns, as part of our commitment to providing excellent service.
Reputation
Doing your research on a company's reputation is crucial when considering hiring their services. It's essential to inquire about the team's skills and experience in the industry and address any other concerns you may have. You can speak with them in person or over the phone to gather this information before making a decision.
Making the Right Choice for your Process Server Needs
Finding a process server in Redding and Shasta County shouldn't be a daunting task. Seekpoint Legal is a skilled and experienced company that can handle all of your process serving needs. Our team comprises some of the best professionals in the area, and we take pride in offering the highest standards of service.
Don't settle for a mediocre process server when you can choose Seekpoint Legal. All of our team members are fully registered and have extensive experience in the process serving industry. Our dedication and passion set us apart from the competition, and we are committed to exceeding our clients' expectations.
At Seekpoint Legal, we strive to provide exceptional service and make every client's satisfaction our top priority. We won't settle for anything less than excellence, and neither should you. Our team is available to answer any questions or concerns you may have, and we won't pressure you into making a decision.
At Seekpoint Legal, we treat every client's needs with the utmost care and attention to detail, just as we would with our own documents. Contact us today to learn more about how we can assist you.